On the 4th of March, SALTO Participation and Information Resource Centre invited a social media influencer, EU Goodwill Ambassador and multimedia content creator Ahmad Mohsen for a coffee and talked about how to create compelling content for social media. You can watch the recording of this session now!

How to brand your initiative? What to keep in mind when starting to create audio-visual content for social media? What are the techniques? How to market your organisation or project and build a community online? How to create content for your specific target group? How to empower young people?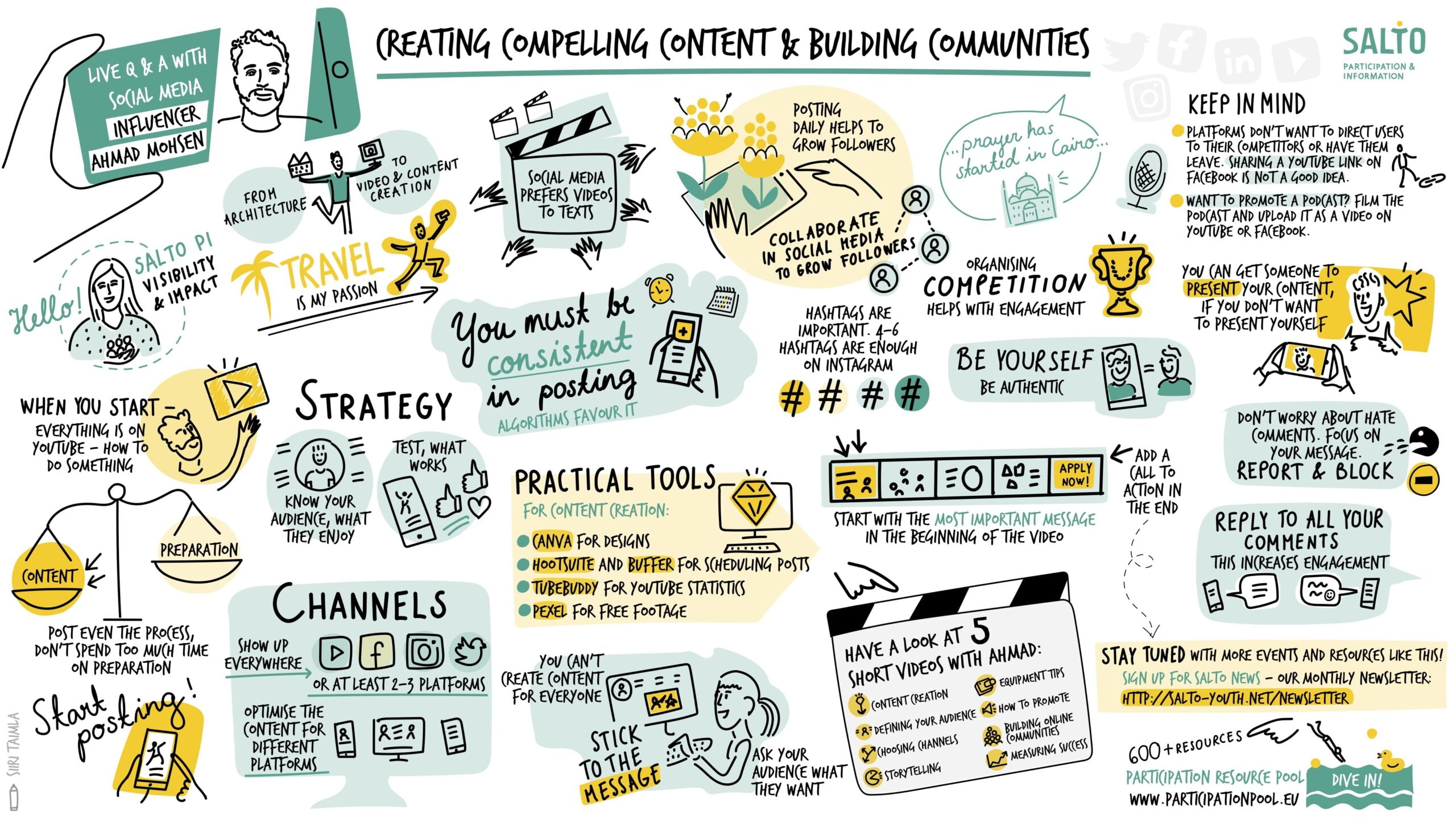 Five short video tutorials available – content creation essential step by step

Together with Ahmad Mohsen, SALTO PI has also created five short video tutorials which will guide you step by step through the basics and most essential topics of audio-visual content creation. In the videos, Ahmad suggests tools, gives tips, recommends approaches and even shows how to use equipment.

Watch the videos here