Co-Steering Group of the Youth Participation Strategy
Year of production: 2022
The Co-Steering group is part of the Youth Participation Strategy, keeping with the spirit of participation and the aim of promoting the principles of youth participation across all actions and activities of the European youth programmes. The aim of the Co-steering group is that of monitoring, reviewing and supporting the Strategy through its lifetime.
The Co-steering group is designed to be composed of stakeholders and young people who are connected to the strategy and the programmes, such as youth representatives and programme alumni. It is envisaged that young people will comprise half of the group, and particular attention will be paid to ensure the group is inclusive of young people with fewer opportunities. By making a strong commitment to quality youth participation at the centre of the strategy, it is hoped this co-steering group can serve as a model of practice that can inform the learning of other stakeholders (e.g. at national level) who are developing approaches to young people's involvement in programme management.
General functions and tasks of the Co-Steering group
To review and guide the monitoring, implementation, and evaluation of the Strategy by

publishing a set of annual performance indicators identifying the progress on each implementation activity
identifying suitable data and approaches to evaluate the strategic impact against the Strategy outcome indicators.
advising on approaches to the implementation of activities and to the delivery of the Strategy as a whole
taking into account how the conclusions of the EU Youth Dialogue and other relevant EU Youth Policy documents may be realised through the implementation activities within the Strategy
advising on the process implementation of upcoming activities within the strategy.

To support accountability and transparency of the Strategy
To support the dissemination of the Strategy and foster support amongst stakeholders for the Strategy's implementation activities
First Co-Steering Group to function between February 2022 – June 2023
In this context, the first Co-Steering group was set with two important roles:
1. Support the Strategy's monitoring and implementation by
reviewing the Strategy activities and indicators
proposing new activities and indicators
coming up with innovative approaches and connections that support the implementation of the Strategy
2. Act as an ambassador of the Youth Participation Strategy
Composition of the Co-Steering group
Total number of members: 13
Countries represented: 10
Gender balance: Women – 9; Men – 4
Young people (13-30 years old): 6 out of 13 (46%)
Members from rural or hyper-peripheral areas: 3 out of 13
Major European Youth organisations represented: 5
Discover the members of the group
Andreas Hirsch – National Agency Officer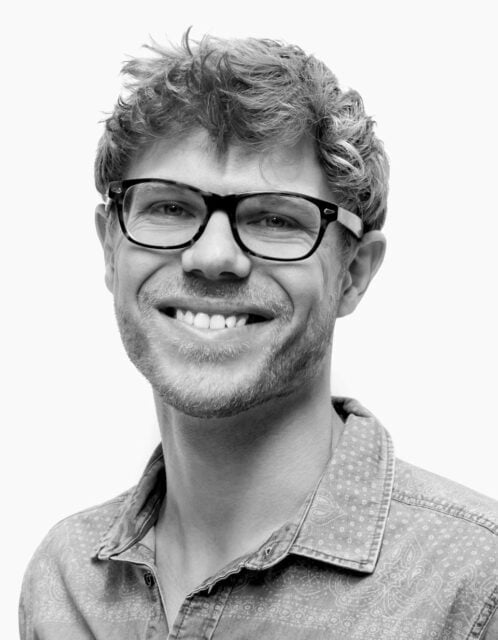 Andreas Hirsch is an Advisor in European Youth Policy at JUGEND für Europa, the German National Agency for the EU-programmes Erasmus+ Youth and European Solidarity Corps. Andreas is dedicated to strengthen youth participation in the implementation of the EU-programmes both at a national and European level. He is leading the establishment of a youth advisory board at JUGEND für Europa and collaborates with other National Agencies in Europe to implement the European Youth Participation Strategy. He is also a member of the National Working Group of the EU Youth Dialogue in Germany. Before his work at JUGEND für Europa, Andreas was the director of a European youth organisation with a focus on youth participation, civic engagement and intercultural learning. He also acted as a youth representative to ECOSOC and has been involved in many formats of youth-policy-maker dialogue himself, from the regional to the international level.
Carmen Teubl – RAY Network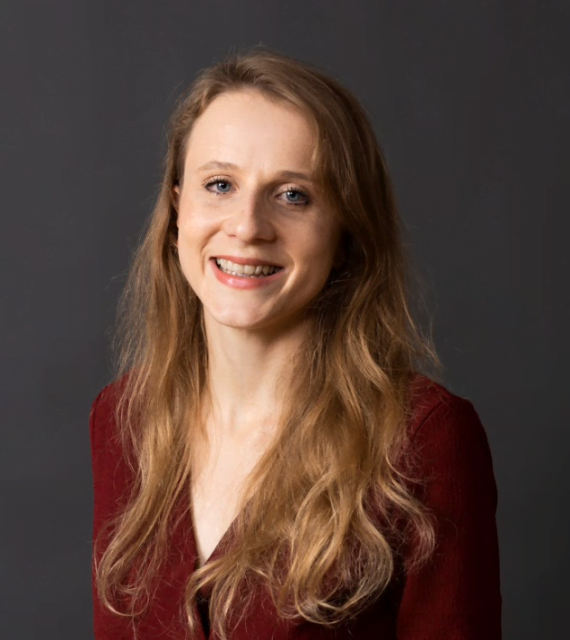 Carmen is the coordinator of the European youth research network RAY (Research-based analysis of the European youth programmes), which is hosted by the Finnish National Agency for Education.
She has experience in managing and leading international projects and networks in the non-formal education sector, intercultural and youth field focusing on international cooperation, youth participation, policy and research as well as (intercultural) dialogue. She has a background in International Development & Global Studies and African Studies and is also trained as a trainer working with adults and young people.
Deborah Fakeye – Youth Worker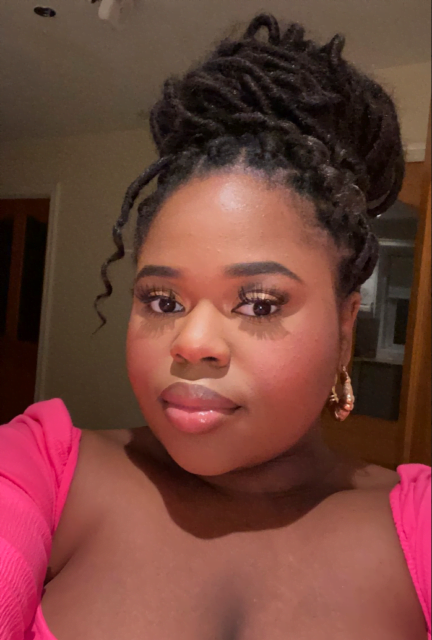 Deborah is a 20 year old from Westmeath, currently living in Dublin in her 2nd year of studying Law. She has been involved in activism and youth representation with Youth Work Ireland since she was 15, becoming President of the organisation in 2019. When she's not campaigning on topics such as racial equality, sex education and LGBT+ rights , she loves all things beauty, baking, books and reality tv.
Domingo Pérez Santana – Trainer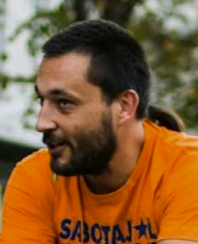 Born in Gran Canaria (Spain) in 1981. Living between Canary Islands and Serbia Psychologist, Youthworker, Project manager, Facilitator, Trainer, Street educator… Board member of Asociación Mojo deCaña since 2018. Working at Social Programmes and International Prgrammes Departments at Asociación Mojo de Caña since 2016. Member of Trainerś pool at Spanish National Agency in Canary Islands (ANE-INJUVE) since 2018. Experience in European Youth Programmes since 2015 in cooperation with ngos, informal youth
groups, local public bodies, etc.
Eva Reina – European Youth Information and Counselling Agency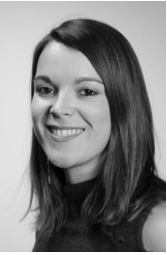 Eva Reina has been the Director of the European Youth Information and Counselling Agency (ERYICA) since January 2015. Her professional background is rooted in the youth, education and training sectors. Her previous professional experience includes employment by ICF International, a global provider of consulting services to governments and multilateral institutions, and two European networks of universities (UNICA and Santander Group). She has over 14 years of experience in EU policy development and implementation in the areas of formal education, non-formal learning, youth, and training. Throughout her career, Eva has conceptualised, drafted, and implemented numerous EU-funded projects, which aimed to support, among others, youth mobility, youth participation, non-formal and formal learning, and equal access to education and information. Eva holds a Master's degree in European Studies (Free University of Brussels), a Master's degree in Communications and Public Relations (ESERP Business School, Spain) and a Master's degree in Translation and Interpretation University of Granada (Spain).
Georgiana Lincan – Community Worker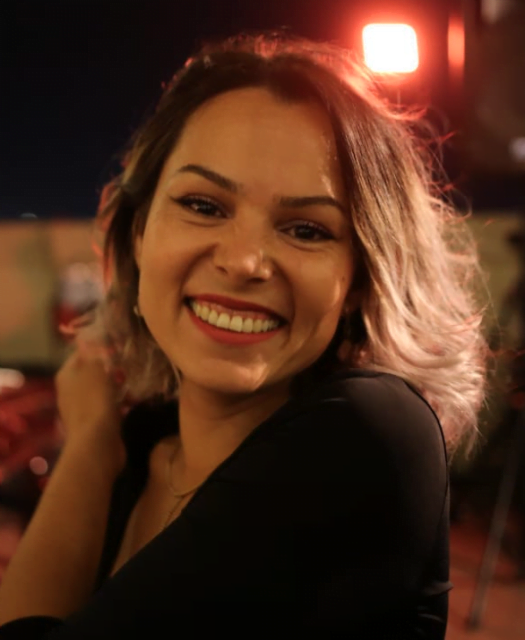 Georgiana Aldessa Lincan- is a Roma feminist activist, with expertise in advocacy and grassroots work with groups of Roma women, roma girls and roma youth. She holds a master in Politics, Gender and Minorities studies and she has been working with E-Romnja – Association for Promoting Roma Women's Rights since 2013, and through her activity she wants to create safe spaces for Roma girls, through which to offer them the opportunity to freely express their ideas and opinions in an intersectional feminist collective where they can feel supported regardless of their choices.
Helderyse Rendall – Policy Officer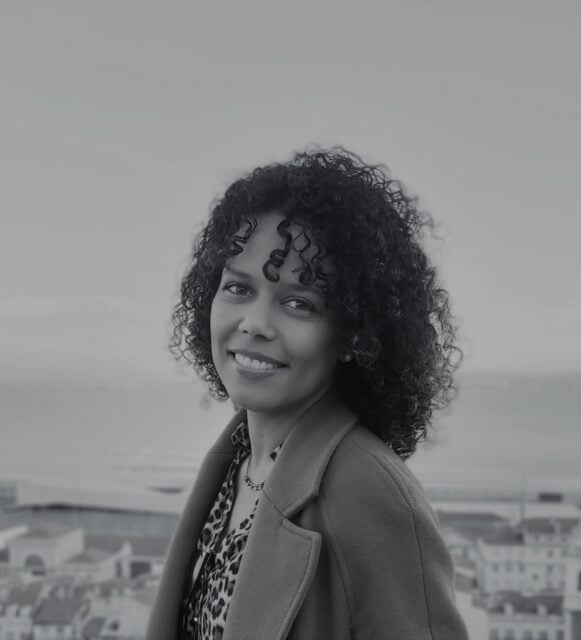 Helderyse is a policy and advocacy expert based in Portugal. Her path in youth policy/youth work started as a young representative and volunteer in the student council and later in a youth organisation based in Portugal where she managed projects aimed to promote intercultural dialogue through language and culture. She currently works as a policy adviser at the Portuguese National Youth Council, where she coordinates the EU Youth Dialogue and the International affairs portfolio. In this capacity, she has managed several projects and implemented advocacy strategies at local, national and international level, mainly related to human rights, global education and citizenship, youth participation and youth policy. She has collaborated with the Council of Europe at the III European Youth Work Convention and with SALTO PI Resource Pool Advisory Board.
Ines Holzegger – Youth Representative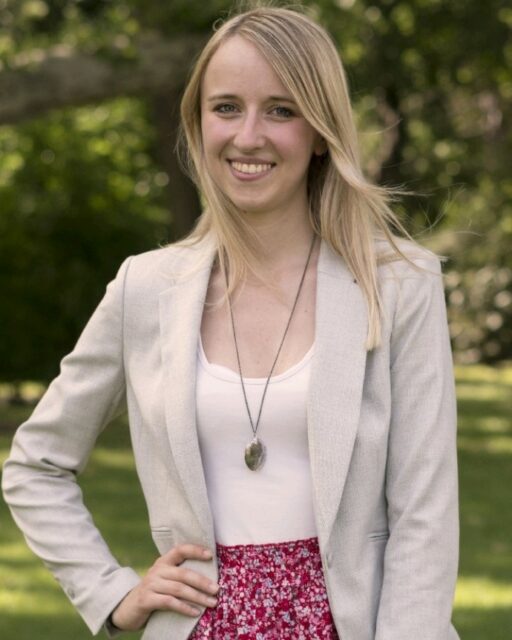 Ines studied Public Sector Innovation and eGovernance in Belgium (KU Leuven), Germany (WWU Münster) and Estonia (TalTech) and wrote her Master thesis on " Artificial Intelligence and citizen participation in EU policy making". She did the Bluebook Traineeship at Executive Vice-President Margrethe Vestager's Cabinet, working on EU digital policy. Currently, she is based in Vienna and works in the tech sector.
Jasna Krajacic – Directorate-General Education, Youth, Sport and Culture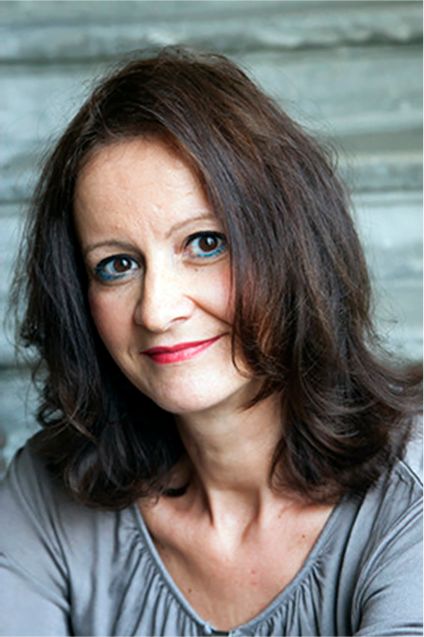 Jasna Maric Krajacic is a Policy officer In the Youth Unit of the DG EAC. She holds a Master degree from the College of Europe and has extensive experience in youth dossiers working in the European parliament, the Economic and Social Committee and now in the European Commission.  She is responsible for one of the EU Youth Strategy's core areas which is "engage" and stands for the wish to encourage inclusive and meaningful participation of young people in decision-making. Her main dossiers include the EU Youth Dialogue, liaising with the National Working Groups (NWG), and relations with youth organizations. Her work also focuses on contributing to efforts in bringing closer policy and programmes mainly through a novel form of activity under Erasmus+ – Youth Participation Activities. A special focus is given to young people with diverse backgrounds and to disadvantaged youth.
Karmen Pikkmets – Local Youth Council Member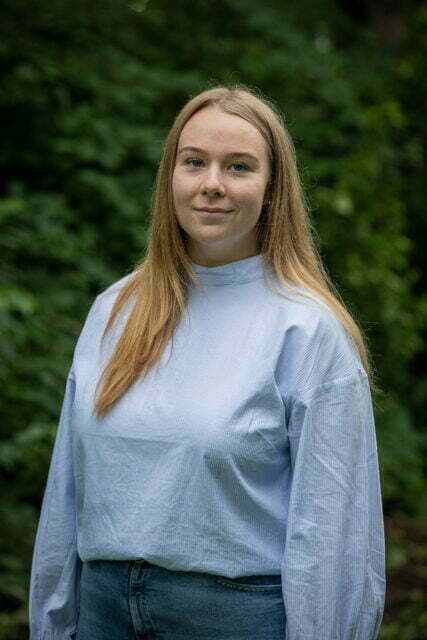 My name is Karmen Pikkmets and I'm from a small rural municipality called Lääneranna in Estonia. I'm 19 years old and as of right now, I'm a full time student. I would describe myself as an energetic and active young person who likes to take part in democratic decision-making processes. I'm the chairman of Lääneranna Youth Council, a council member of Lääneranna Municipality Council, a member of the board of Youth Organisation Estonia 4H, a member of the board at Estonian National Youth Council and the editor-in-chief of Lääneranna youth newspaper. I like to take part in different projects and programs at local, national and international level. I like to spend my free time with family and friends, enjoy the beautiful nature of Estonia and travel the world as much as possible
Lenka Zdrahalova – Directorate-General Education, Youth, Sport and Culture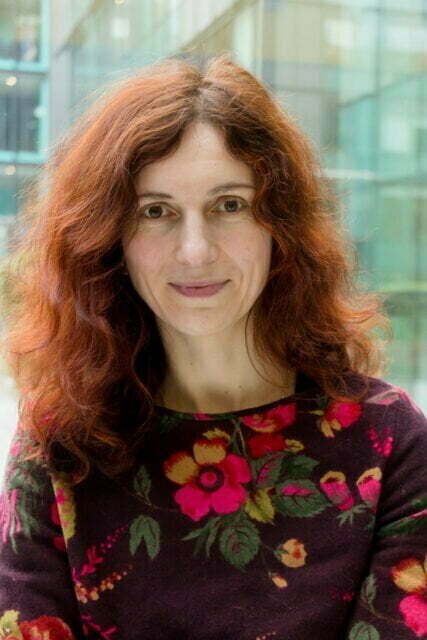 Lenka Zdrahalova is a programme officer at the European Commission, DG EAC. Her background is in law and economics and she has extensive experience regarding EU programmes in the field of youth but also justice and fundamental rights. She currently closely follows various aspects of youth participation within Erasmus+ and the European Solidarity Corps and was also involved in the development of the Youth Participation Strategy.
Leo Staković – European Youth Forum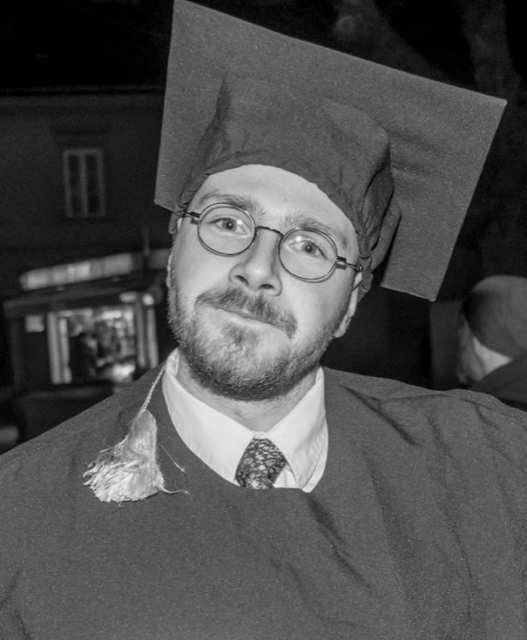 At the time of writing, a 26-year old pre-school teacher with great ambitions of making the world a better place for generations to come. He started of as a volounteer at an early age and has been building his capacities and striving to organize or support youth and civic initiatives since. As the head of Managing board of Croatian Youth Network he aims to empower even a greater number of young individuals and organizations to speak up and advocate for quality public policies with an emphasis on worker's rights and social sustainability. Thus, he's involved in the work of advisory structures on subjects of importance to youth and culture as a fierce representative of youth and acts as a worthy associate to several NGO's and civic initiatives. Personaly, a very open and communicative person who's also, in his little spare time, a frontman of a band called Superjunaci (Superheroes).
Tine Šteger – Master Student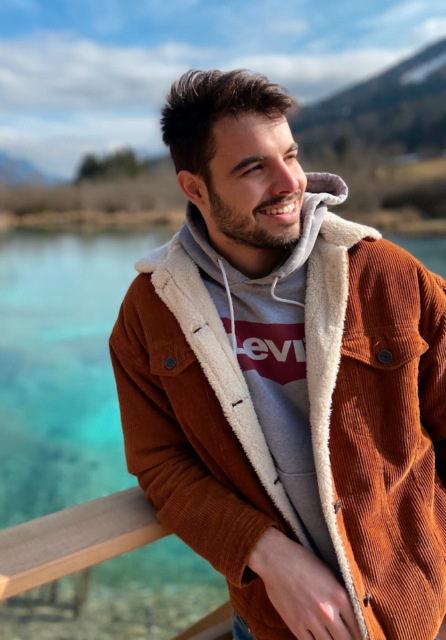 Tine Šteger is a Master student at the University of Maribor, Faculty of Economics and Business. He completed his Bachelors degree in the field of political science at the University of Ljubljana, Faculty of Social Sciences. His bachelor thesis entitled Participation of citizens in policy making process at local level: how municipalities cooperate with young people; has been recognised as the best bachelor thesis in the field of youth in 2019 by the National Youth Council of Slovenia. Between 2014 and 2018 Tine Šteger served as the youngest elected municipal councilor in Slovenia. He completed his internship at the Institute for Political Management (IPM) in Ljubljana as well as at the Permanent Representation of the Republic of Slovenia to the Council of Europe in Strasbourg. Additionally, he participated in various international educational and humanitarian activities abroad, also in the framework of Erasmus+.