SALTO PI initiates a Digital Transformation Advisory Board
Year of production: 2021
With the increased adoption and development of new technologies in all areas of the society, digital transformation has become a major priority across Europe. In this context, the new generation of EU Youth Programmes (2021-2027) – Erasmus+ and European Solidarity Corps – include digital transformation as one of the horizontal priorities, along with others such as participation in democratic life, inclusion and diversity, environment and fight against climate change.
Responding to this priority and with an aim to better shape digital transformation in the youth field, SALTO Participation and Information Resource Centre (SALTO PI) has set up a Digital Transformation Advisory Board that will work during the period of May 2021 until March 2022. The main objectives of the Advisory Board are to support SALTO PI in developing the approach towards digital transformation in the youth field and in the EU Youth programmes, as well as to contribute to the creation of the Digital Transformation topic for the Participation Resource Pool.
With the support of a strategic consultant, the Advisory Board is also expected to contribute to other more specific activities:
creating a definition of digital transformation in the context of the EU Youth Programmes

offering guidance on different project formats of the Erasmus+ Youth and European Solidarity Corps for applicants, project assessors and the National Agencies (NA's) to support fostering digital transformation in the youth field through EU Youth programmes.

developing a mapping report that outlines the obstacles encountered by young people, youth workers and National Agencies in fostering digital transformation.

defining quality criteria for

SALTO Awards 2021

on digital transformation. Identification of 5 good practices in digital transformation connected to EU Youth Programmes that can be further presented in the

Flagship Projects Collection

.

The Advisory Board brings together experts and practitioners with diverse backgrounds from representatives of public institutions and National Agencies to youth (work) organisations, academia and the private sector. Their expertise spans across various fields, including digital & smart youth work, eParticipation, e-Governance, digital skills, digital inclusion, digital transformation as a process, gamification, innovation, EU policies and more.
The work of the Advisory Board on Digital Transformation builds on the outcomes of previous initiatives and creates synergies with existing policies and projects. Among them, the EU Youth Strategy, the Digital Education Action Plan, the Strategic National Agency Cooperation on Digital Youth Work, the work of RAY DIGI, as well as the work of other SALTO Resource Centers, such as SALTO Inclusion and Diversity and SALTO Training and Cooperation.
Discover the Members of the Digital Transformation Advisory Board and how are they connected to the topic:
Kadri Maripuu, Coordinator of Digital Transformation in SALTO PI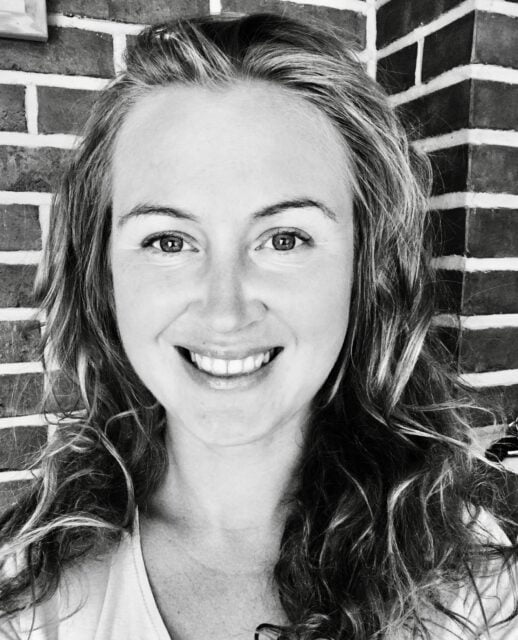 My past career path has targeted people and technology, how people interact with technology, and how to create a change with technology. At the same time, I care deeply about our environment and during the past years I've been focusing on topics like sustainable living, climate change and circular economy. Currently I'm working for SALTO Participation and Information (SALTO PI) as the Digital Transformation Coordinator exploring digital realities for youth in the context of EU Youth Programmes.
"I'm intrigued by the digital transformation as the concept is creating controversial discussions. Even to understand what it is takes effort and time. It is a change in society and mindsets to be willing to approach something in new ways, whereas we need to have the necessary infrastructure and technologies in place and we need to have the skills to use them. And we shouldn't forget about the risks – like accessibility and security and mental wellbeing. As described in the advisory board – it is like a river that cannot be stopped. You can swim with the flow or struggle upstream. In other words, how to be leading the way without lagging behind or hitting a rock?"
Alicja Pawluczuk, Strategic Consultant on Digital Transformation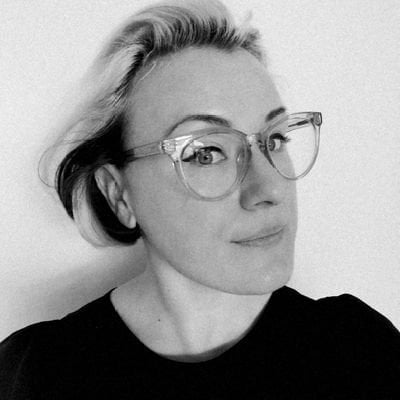 Dr Alicja Pawluczuk is an expert in youth digital inclusion research and practice. She currently works as an ICTD research fellow at the United Nations University, where her research examines girls' digital inclusion informal educational efforts globally. She is also the Strategic Consultant at the Council of Europe's Youth Partnership in defining Digital Transformation in the EU Youth Field. Alicja is also the founder of Digital Beez – a digital literacy collective operating in Europe.
" Digital transformation feels like a mysterious phrase that everyone heard about but hardly anyone fully understands its meaning – including myself. I'm interested in how different actors define and engage with the concept (e.g. youth workers, young people, tech companies). To take the European digital transformation forward in an inclusive and people-centred manner, I believe we need to learn about/from different parties involved. How can we ensure that digital transformation severes (and does not undermine) the youth work sector?What are some of the fears and hopes related to digital transformation? And finally, what can we do collectively to ensure that nonoe is left behind? I look forward to exploring these questions as part of the SALTO-PI transformation team."
Álvaro Erasun, Member of the Advisory Board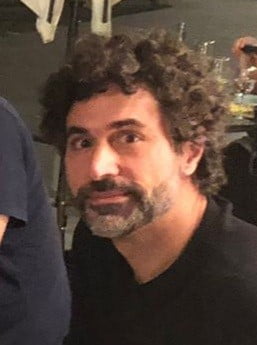 I have been working at INJUVE since July 2019 at TCA/NET area and our main objective is to plan, develop and implement training activities about different topics in relation with Erasmus + y European Solidarity Corps programmes. Before starting to work at the Spanish Public Administration I have developed my professional career in Human Resources in several companies. I worked in the private sector for more than 10 years. My areas of expertise are training & development. I did an expertise course on B-learning and I am really interested in the new and updated methodologies and techniques of training such as gamification.
"And last but not least, reasons we are interested in the Digital Transformation Strategy: first, it is one of the priorities of the new Erasmus + programme. Besides it is a key to innovate and modernise the training in general and the educational sector to focus on young people. My personal interest is because I really think digitalisation is a key process to improve our lives at so many levels and due to the significant impact of this it is very important to be there as soon as we can and support young people."
Andreas Karsten, Member of the Advisory Board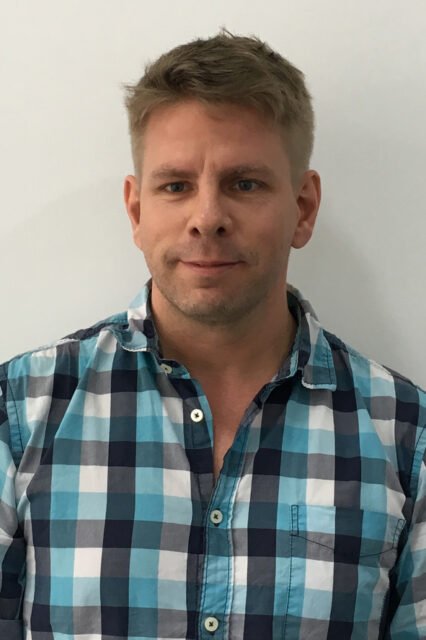 Andreas Karsten, nerdy researcher and geeky journalist, has worked for more than 25 years in the youth sector at the junction of policy, research, media & practice. He works at Youth Policy Labs, the global think tank hosting youthpolicy.org, and coordinates the transnational research activities of RAY, the self-governed network on the research-based analysis of the European youth programmes. He loves interweaving new and old media with youth work and non-formal education, and is an avid blogger, podcaster, interviewer, technician, and producer.
Anett Linno, Member of the Advisory Board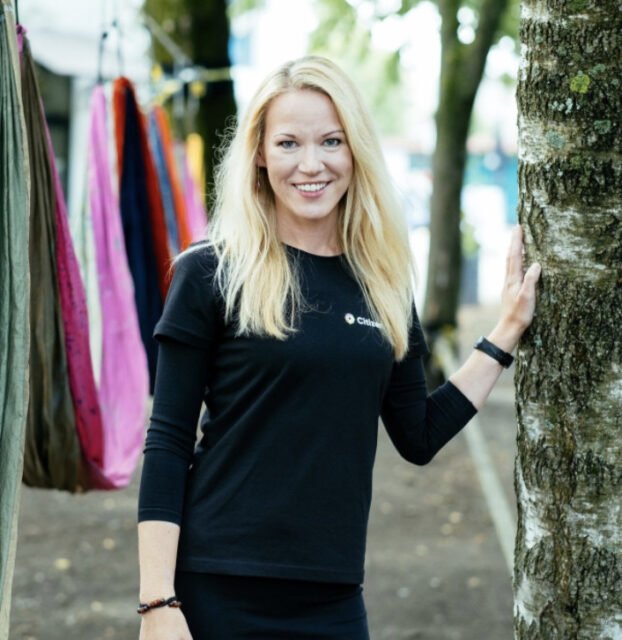 Anett Linno is the CEO of Citizen OS Foundation. Over the last 10 years she has been volunteering and working in civic-led initiatives like Let's Do It! Foundation, Estonian Project Management Association and established a social enterprise, Center of Entrepreneurship.
"Anett believes that connecting people and communities through technology helps us to collaboratively solve very complex problems."
Babis Papaioannou, Member of the Advisory Board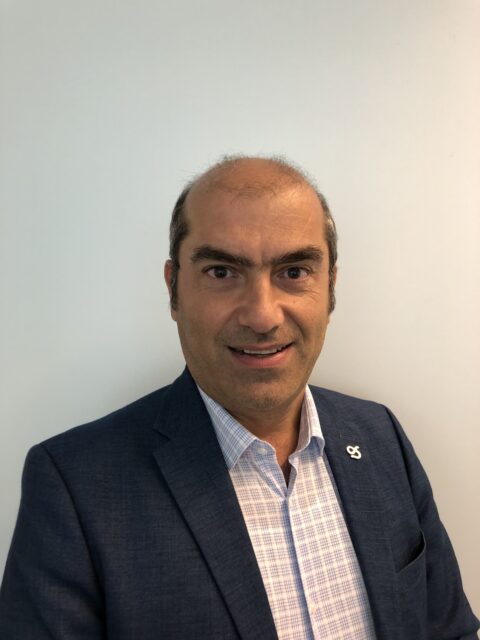 Babis Papaioannou is from Thessaloniki – Greece, working for the European Commission in Brussels from April 2021 as a Seconded National Expert. He is a PhD candidate on political sciences in the Aristotle University of Thessaloniki, with a Master on European Youth Policies and a BA in Economics. He has a strong youth civil society background and has been a member in some of the biggest organisations and networks like European Youth Forum (YFJ), European Youth Card Association (EYCA), Network of European Youth Capitals (NEYC) and Intercity Youth. In the Youth Unit of DG Education and Culture (DG EAC) he follows the topics of youth work, digital youth work, Erasmus+ KA3.
" Digital Transformation of youth policy is not just a trend because of the pandemic or the easy adaptation of youngsters to the new technologies but a need in order for Europe not just to follow but to lead the new social conditions."
Diana Ioniță, Member of the Advisory Board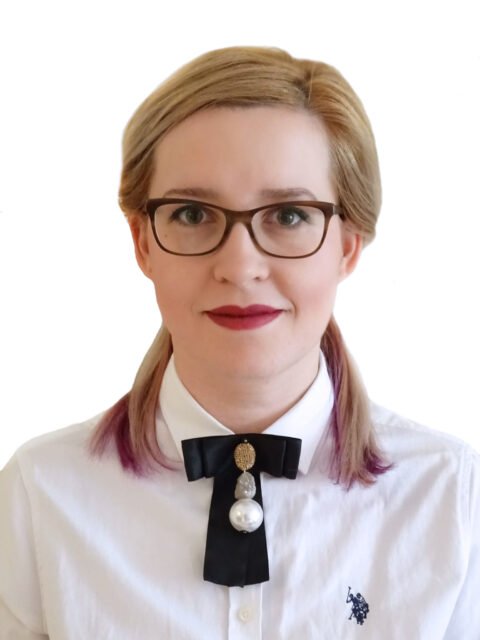 Diana is the Head of Digital at GEYC, working in the non-profit sector for 10+ years. She is a creative intercultural storyteller, facilitator, and trainer, designing innovative educational opportunities for lifelong learners. She believes in positive changes, chances, and choices that we can create, take and make every single day for building a better world. As a youth worker, she focuses on empowering young people to develop their digital and media literacy, tackle hate speech online, increase their participation using digital tools, as well as supporting teachers and educators, through the edu.geyc.ro Network.
"I am interested in Digital Transformation because I see it as an opportunity to give young people a voice, foster their creativity, and support innovation, as well as re-thinking and re-designing more effective ways to deal with the current challenges."
Florian Sturm, Facilitator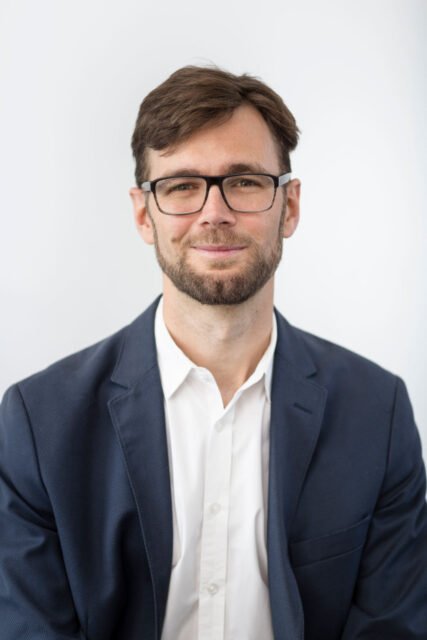 Florian Sturm, Austria, facilitator and process designer at Loop3. Florian is passionate about creating spaces for authentic encounters, creativity and sharing experiences – offline as well as online. He likes to design and host interactive and participatory events from 2 to 200 participants, from Austrian municipalities to EU conferences.
" Digitalisation is one of the major forces, influencing and rearranging many parts of our lives. With the right tools, skills and regulations it can contribute to global equality and empower many. That's why we should be (and I am) proactively engaging in it and make an effort to use and shape it in such a positive way."
Henrique Goncalves, Member of the Advisory Board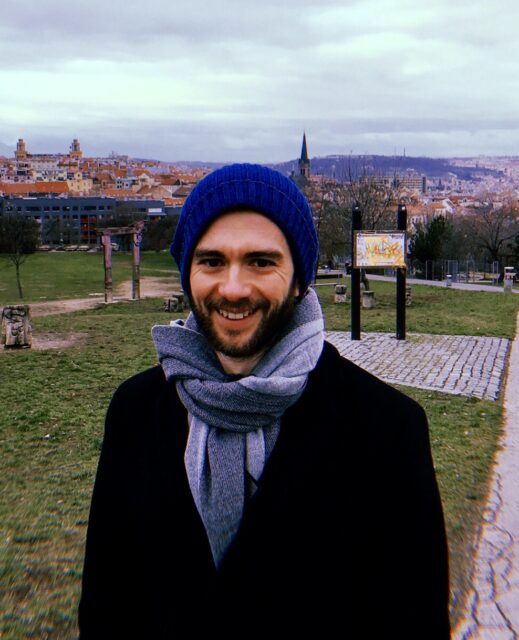 For the past 8 years, I've been advocating for social and environmental causes, by organizing capacity-building and training activities for young people from across Europe. In 2020, I joined the team of SALTO Inclusion & Diversity, where I embraced the mission of supporting the access of young people with fewer opportunities to the EU youth programmes. I like: making music, hiking, cycling and reading non-fiction.
"Even though I don't see myself as a digital enthusiast, in the past years I have developed some initiatives related to online activism, e-volunteering, e-participation, digital inclusion and accessibility. My curiosity inspired me to look around and imagine possibilities created by digital technology for connecting people, developing new learning approaches, and creating spaces for debate and sharing ideas that challenge the status quo. For me, it's crucial that Digital Transformation takes place in an inclusive and participatory way while respecting the planetary boundaries."
Jasmin Odermatt, Member of the Advisory Board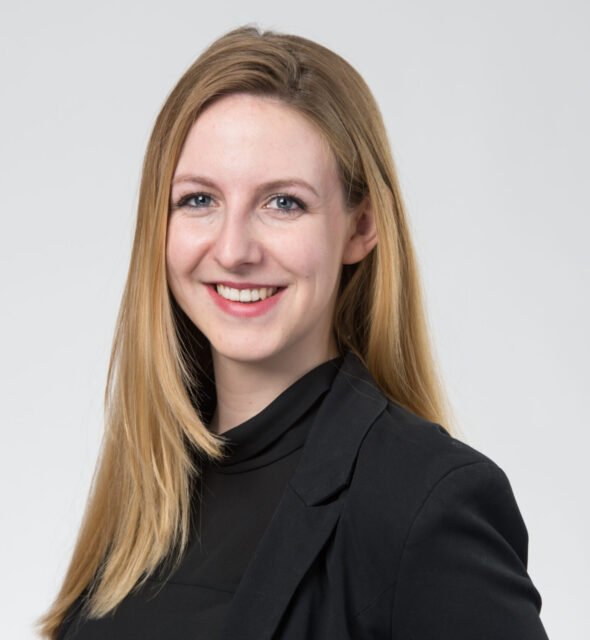 Jasmin Odermatt is head of domain and part of the executive board at the Federation of Swiss Youth Parliaments where she fosters political participation of youth. She studied Communication Sciences and Spanish Literature in Zurich, Berlin and Guadalajara (Mexico). She's passionate about civic technology, youth participation and intergenerational dialogue.
" Digital transformation offers the chance to rethink civic participation and thereby make more young voices heard."
Juha Kiviniemi, Member of the Advisory Board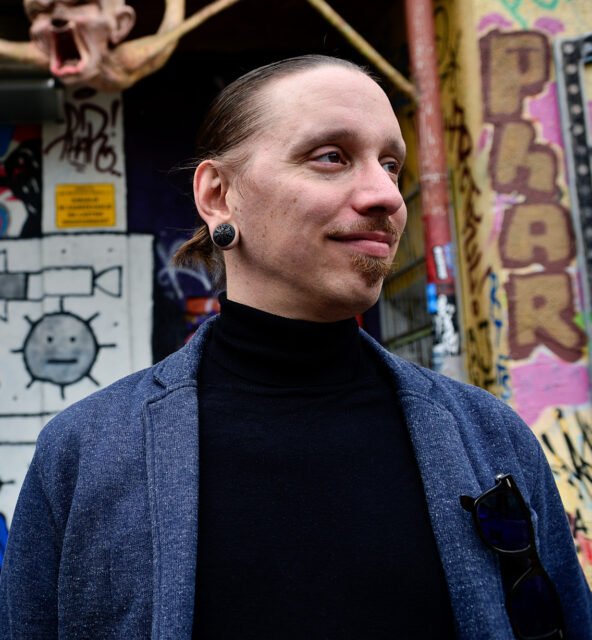 Juha Kiviniemi is a digital youth work expert from Verke, the national centre for expertise on Digital youth work in Finland, where they train 2500 people connected to youth work each year. Juha is a Maker enthusiast who is passionate about bringing more practical technology education to the field of youth. When Juha is not training youth workers either in Finland or beyond, he can most likely be found in his home workshop in Helsinki tinkering with the latest technologies or making something out of leather. The music will most likely be heavy, the coffee strong and the fingers scratched from playing with his cat.
Dr. Lasse Siurala, Member of the Advisory Board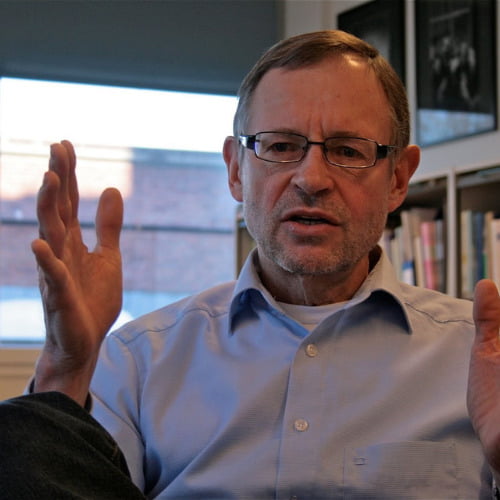 Lasse is the founder and long-time Board member of InterCity Youth, the European Network for Local Departments of Youth Work, today functioning as an Advisor to the Board on "Youth Work and Digitalisation".
"During the past 20 years, Lasse has been engaged in developing digital youth work both at the local, national and international level. His role has been managing digital changes in a youth work organisation, researching and reflecting the implications of critical research on digitalisation of young people and youth work. Lasse is motivated to add these two aspects in the current youth work practices and thinking which does not seem to sufficiently admit young people's lacking awareness of the broad context of digitalisation, nor the negative effects and risks of digitalization. He feels youth work could and should do a lot after aligning its thinking with research and European digital strategies, to start with."
Marilena Toumazou, Member of the Advisory Board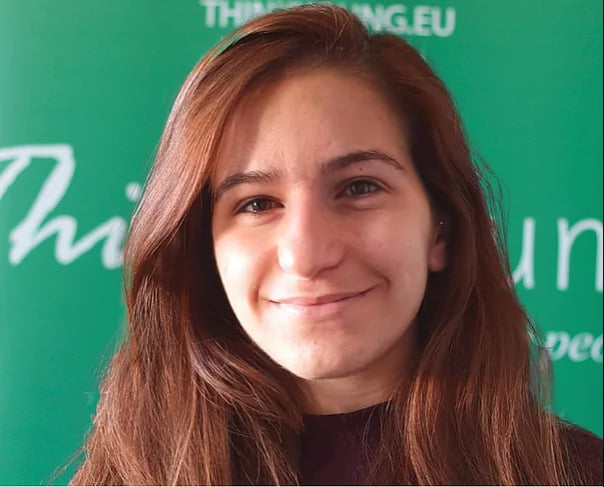 Marilena Toumazou holds a Bachelor in Modern Languages and a Master in International Relations from the University of Essex in the UK.She now is a Project Manager at ThinkYoung, a Brussels-based NGO and think-tank that works to make the lives of young people better. Consequently, her personal and professional interests are aligned, since she has a deep interest in affairs related to culture and youth. Over the past 4 years she has been managing several projects including research projects, campaigns and impact programmes. These projects have a great impact for teenagers and young adults in Europe as well as other regions like Canada, Asia and Africa. Specifically, she coordinated several editions of the Coding Summer School project that works towards minimising the digital skills' gap between boys and girls and the Thinkathon project, which is about digital inclusion and awareness between people from diverse backgrounds, by creating policy recommendations, social media campaigns, discussion papers and a Digital Coalition.
" Digital transformation is interesting for me because it can be incorporated or explained within different contexts such as on an individual basis but also on a societal level (business, country, international level)."
Mateusz Hoffmann, Member of the Advisory Board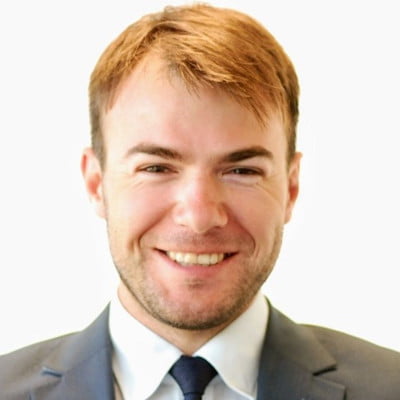 I'm a project manager in DYPALL Network (Developing Youth Participation at Local Level) – a European platform of over 60 civil society organizations and local authorities from more than 30 countries, that aims to involve young people in decision-making processes at local level. With a particular passion for the digital world, I'm engaged mostly in international projects that connect youth work to digitalisation, e-participation, artificial intelligence, gamification and cybersecurity. My background in the entrepreneurship sector and game development gives me a fresh perspective on these topics.
"For me, digital transformation is like a river – you cannot just stop it. Once you jump in, it is easy to drift with its current – but if you take a short break on its bank, you need to make an effort to catch up."
Mathieu Orphanides, Member of the Advisory Board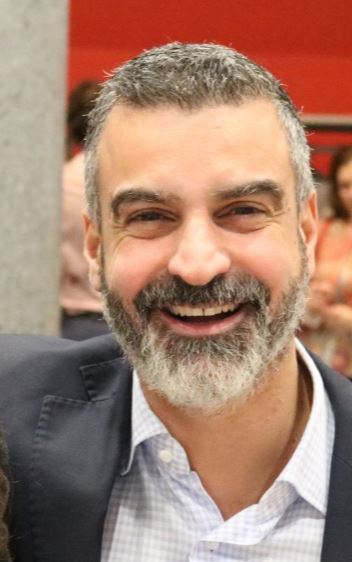 Mathieu Orphanides is a Cypriot national living in Brussels and working for the European Commission. He graduated in marketing and started his professional career in an advertising company. He joined the European Commission in 2002, first in the HR department dealing with finances and budget for 4 years, then he was recruited to the DG for Education and Culture (DG EAC). In DG EAC, he worked in several departments: resources, budget/finance and National Agencies. He was also part of the team of the Cypriot Commissioner Androulla Vassiliou in charge of Education and Culture. In 2016 he joined the youth unit in DG EAC as Programme Manager for Erasmus+ and the European Solidarity Corps. He is currently in charge of the SALTO Participation & Information and the Eurodesk network. He is also responsible for the development and the implementation of the DiscoverEU initiative.
" Digital transformation is going on all continually in both our professional and private lives. Things we did in one way some years has changed fundamentally now – look at reserving a taxi! Here it means facilitating the way we connect and collaborate with young people. It goes faster and we reach more. It's all part of our way of creating youth inclusion."
Meri Baghdasaryan, Member of the Advisory Board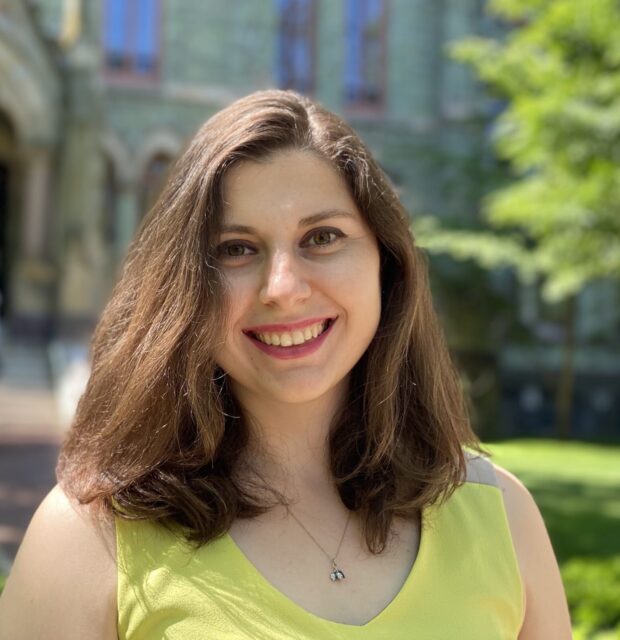 Meri Baghdasaryan is a lawyer from Armenia, working at the intersection of law and technology. She has been involved in the Internet Governance (IG) ecosystem for the last 5 years, focused on issues of online content moderation, privacy and data protection as well as youth empowerment and participation in Internet Governance. Meri enjoys distance running, reading books on psychology and watching fantasy movies.
" Digital transformation presents exceptional opportunities for progress, but it should be balanced with principles of fundamental rights and good governance."
Merja Bauters, Member of the Advisory Board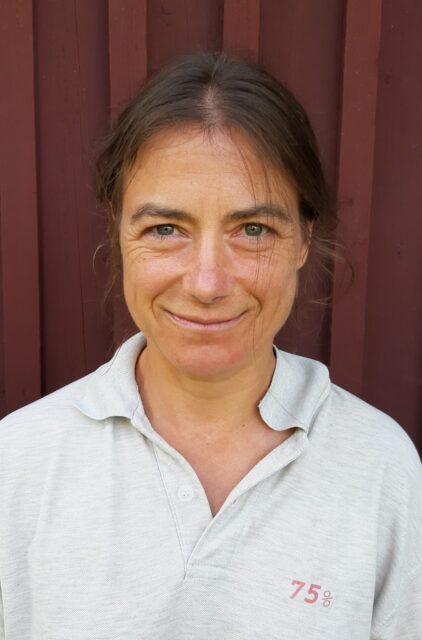 I am Merja Bauters from Tallinn University, School of Digital Technologies. Our research team investigates digital transformation and lifelong learning from various perspectives on the meta-skills needed, codesign on peer-learning, and indicators that help measure learning, such as knowledge transfer and critical thinking.
"As within youth and workplace learning, the missing skills range from using digital marketing to understanding and developing explainable AI.
However, it seems that the baseline to start with is to realise that all need to know so much about digitalisation that they can make their own decisions when, how, why and what to use."
Michele Di Paola, Member of the Advisory Board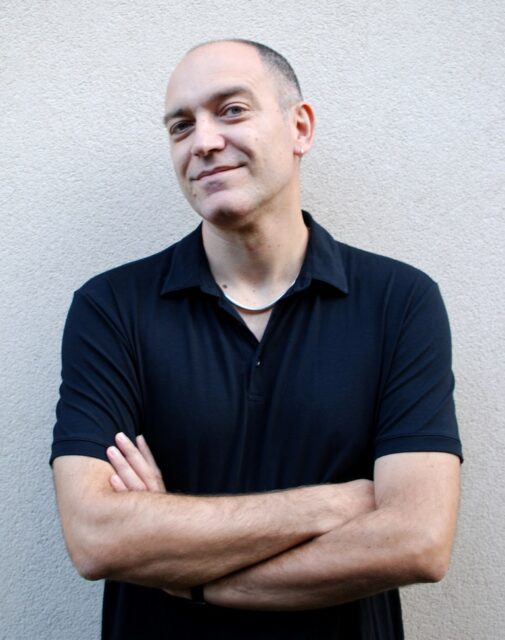 Michele Di Paola is a youth worker and trainer, expert in digital youth work and digital media literacy projects, both in Italy with his organisation Spazio Giovani and in Europe. He is active in designing digital youth work programs and training courses for youth workers about the impact of digitalisation in non-formal education (Dig-It up!, Citizenship Reloaded) and in the digitalisation of youth work tools, from the Council of Europe's Compass manual to the SALTO European Training Strategy competence models for trainers and youth workers. He blogs about these topics in Italian and English on his website www.dipaola.me.
"I find this topic personally very relevant because it finally connects two aspects which have been very important throughout all my life, such as youth work and exploring digital environments. I consider digital transformation as a huge space for innovation and creativity in youth work (and in many other fields), and I am passionate about finding new ways of connecting, supporting and empowering communities, also in a digital way."
Nadia Tjahja, Member of the Advisory Board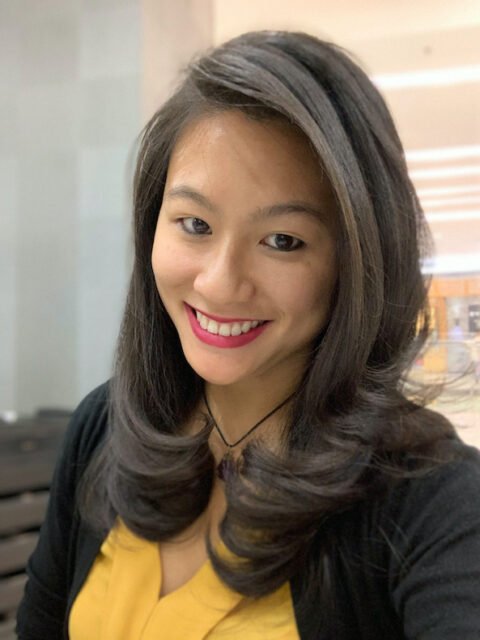 Nadia Tjahja is a PhD Fellow at the United Nations University – CRIS and the Free University Brussels (VUB) working on the legitimacy of multistakeholderism in Internet Governance. She is trying to understand the complex internet ecosystem and how stakeholders can participate in Internet Governance.
"The UN Secretary General wrote in his Roadmap on Digital Cooperation that we need to take a "multi- stakeholder "systems" approach for cooperation and regulation that is adaptive, agile, inclusive and fit for purpose for the fast-changing digital age." For me this means that with the digital transformation, we need to look beyond going online and look at how the system is (not) self-organising. Knowing this, we can create efficient structures and lifestyles in which we can support communities transitioning to an online study and work environment."
Nils Hensen, Member of the Advisory Board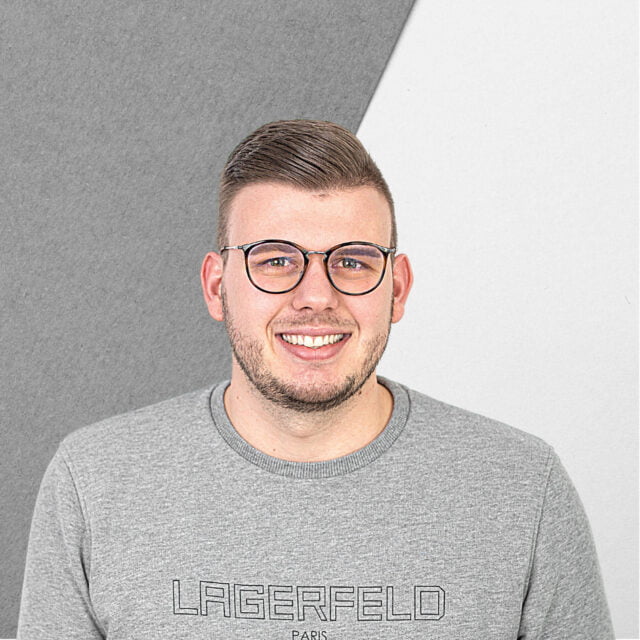 My name is Nils Hensen, I am 25 years old and live in Lontzen – Belgium. In January 2020 I joined the Jugendbüro der Deutschsprachigen Gemeinschaft – the National Agency BE003 in Eupen, responsible for Erasmus+ and ESC in the German-speaking part of Belgium – as Head of Public Relations and Communications.
"Beforehand I studied Media and Communications for Digital Business in Aachen. This is also where my interest in the topic Digital Transformation was raised. Since then, it has never stopped, because it is the No.1 topic of the future. Every company and sector will be affected somehow, and then it will depend on how well you are prepared. As John F. Kennedy said "Change is the law of life, and those who look only to the past or present are certain to miss the future"."
Rita Bergstein, Member of the Advisory Board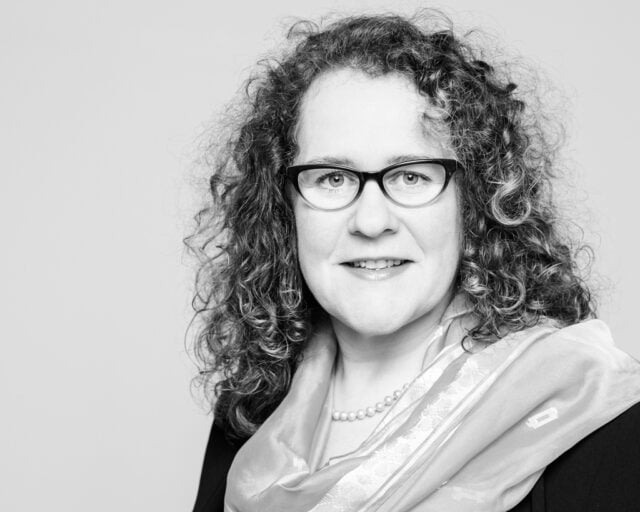 Rita is currently working as an educational manager at JUGEND für Europa, the German National Agency for Erasmus+ YOUTH and European Solidarity Corps..
"My interest in digital transformation has grown over the past 2 years when it became obvious that behind knowing and handling as many online tools as possible, there are still many questions related to the educational and learning process. Now, my interests are in finding responses to questions such as: How can the international youth work sector create meaningful online and blended learning opportunities for young people but also everybody else? Which educational tools do we need (to create) to make online and blended learning in youth work interesting? Which competences do youth workers need to develop when using online environments, with low barriers but with meaningful outcomes? Which ethics and values do we still need to develop and invest in when using online settings?"
Sigrid Smith-Tonnessen, Member of the Advisory Board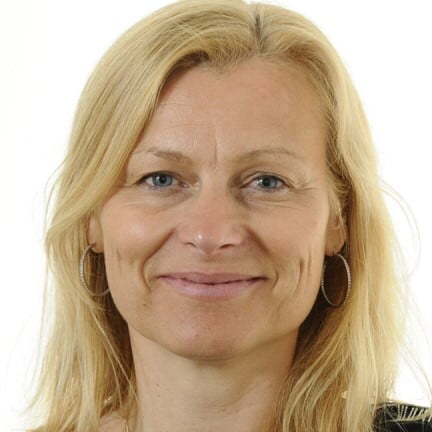 Sigrid is a Norwegian national, working from September 2020 as a seconded national expert to the European Commission. She is on leave from the Norwegian Directorate for Children, Youth and family Affairs, where she has followed the implementation of several generations of the Erasmus+ programme. She has also worked in the Ministry of Children and Families in Norway, on topics such as children in socially and economically challenged families, and youth participation. In DG EAC she is involved in the new Erasmus+ Youth participation activities, the Partnerships for Cooperation and the digital transition in both Erasmus+ and the European Solidarity Corps.
"The pandemics contributed to raising our awareness of the urgent need for safe tools and platforms for digital participation for all young people. It showed us the shortcomings of digital interaction, in particular when it comes to reaching the most vulnerable. Moving forward, I think we need to explore how digital can be developed, not as the sole solution, but as one of multiple tools to ensure quality in youth work and innovation of services."
Veronica Ștefan, Member of the Advisory Board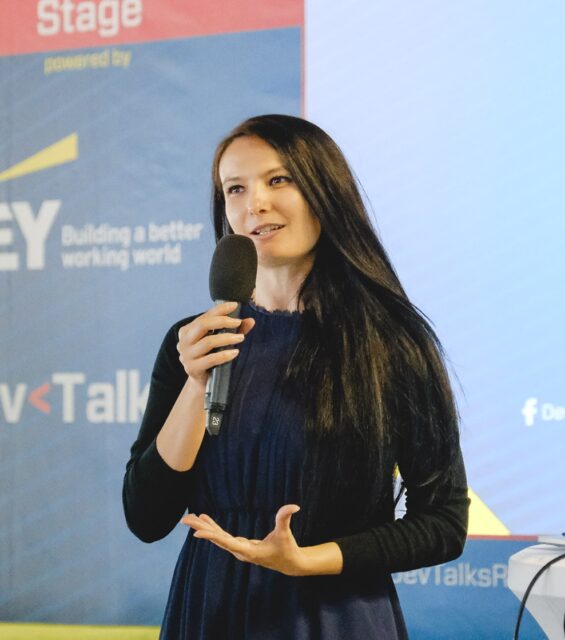 Veronica is a professional with more than 15 years of experience, working intensively at the intersection of human rights, education, youth, new technologies and digital governance. She has been engaged in research, public policy and project management initiatives while consulting for various stakeholders such as the Council of Europe, UN agencies, European Union bodies and other international organisations. Her activity includes contributions on youth and Artificial Intelligence, youth participation in Internet Governance multistakeholder processes, developing media and digital competences for educational and youth actors, understanding the impact of digital transformation on Civil Society Organisations, civic actors and social inclusion of young people. In 2015 Veronica founded the first Romanian Digital Think Tank, Digital Citizens, with an aim of connecting different sectors and everyday citizens with European and international digital decision-making processes.
"As a digital enthusiast but also as someone connected with the youth sector for almost my entire professional life, I see it highly important to connect the two – digital and youth. While both digital and youth policies have been long-standing priorities for Europe, the dynamic between the two sectors is still limited. In this context, my motivation is, on the one hand, to work closely with youth and educational stakeholders to increase awareness on the impact of new technologies and their role in shaping them, beyond being just mere consumers. On the other hand, I want to contribute to an accelerated process of democratising decision-making processes in the digital sector – as technologies are changing so fast, very few actors can keep up with the debates related to them, and too often we become aware of their impact when there are some negative social consequences. Nevertheless, I know technologies are neither bad nor good, but rather that we are just discovering their potential and limitations. Hence, my personal and professional goal is to contribute to a world where technology is developed and used with meaningful purpose – a catalyst for social development and with respect to human rights."